Drive With Us
From time to time Love 2 Haul needs to hire Class A CDL drivers for local deliveries of building materials. 
Qualified applicants should complete basic application below.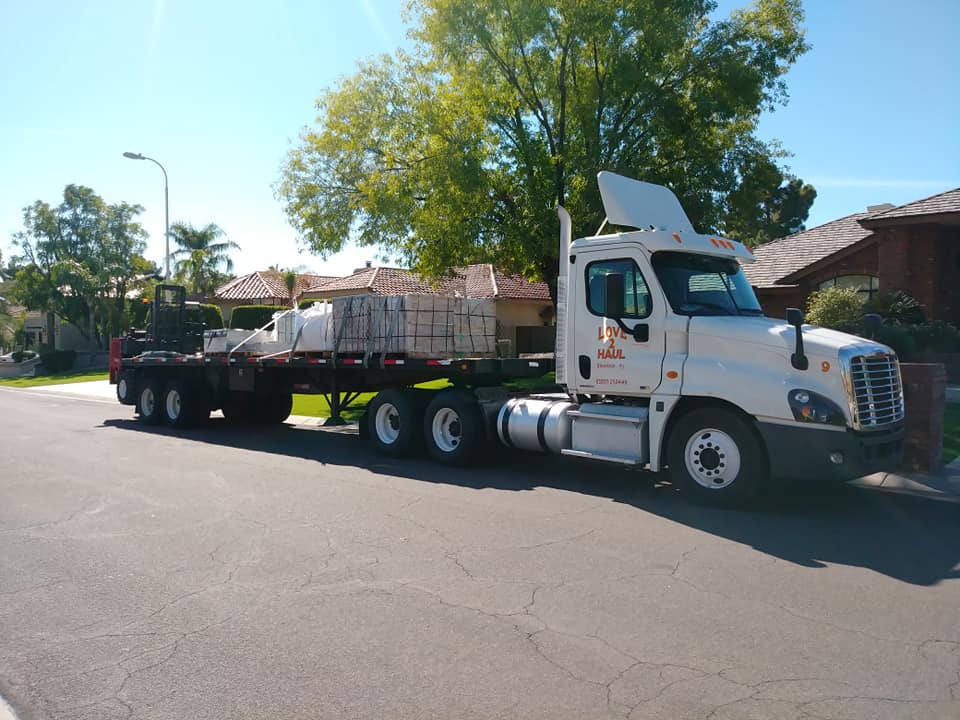 Driver Qualifications
Must be age 21 or older.

Must possess a valid Class A CDL 

Must be authorized to work in the USA 

Class A CDL Driving Experience Preferred

Must have a current Motor Vehicle Report that represents
a history of safe and competent driving.

Must be able to work various shifts/days of the week, while maintaining
outstanding attendance.

Ability to read, write, understand, and communicate in English.

Must be able to pass random drug tests. 
Driver Responsibilites
BE SAFE!

Safely drive a commercial vehicle in compliance with all DOT regulations.

Safely operate a tractor-trailer combination, 36ft. trailer with forklift

Be a leader for job site safety by operating all equipment in accordance
with local, state, and federal laws at all times.

Perform pre and post trip inspections.

Validate and confirm inventory loaded on the truck comparing purchase
orders, sign-off on delivery tickets and confirm addresses on delivery
tickets and ensure that routing information is obtained prior to leaving the Vendor.

Able to work alone make and good judgements.  

Must be able to operate forklift by themselves to load and unload freight.

Make sure cargo is safe secure.

Provide excellent service to customers, at  homes and job sites.

Contact customers to confirm delivery details and determine placement of
merchandise,